The competition in the hospitality industry is extreme. If you are not at the top of the tree, your business is certainly going to suffer. So, how do you make sure that your guests are satisfied with their stay at your hotel? Let us give you a hint. The hotel cleaning services you deploy have a major role to play in this.
Did You Know?
Some hotels that are short of housekeeping staff clean the bedsheets and blankets of guest rooms only
once in 2-3 months
. Repulsive, isn't it?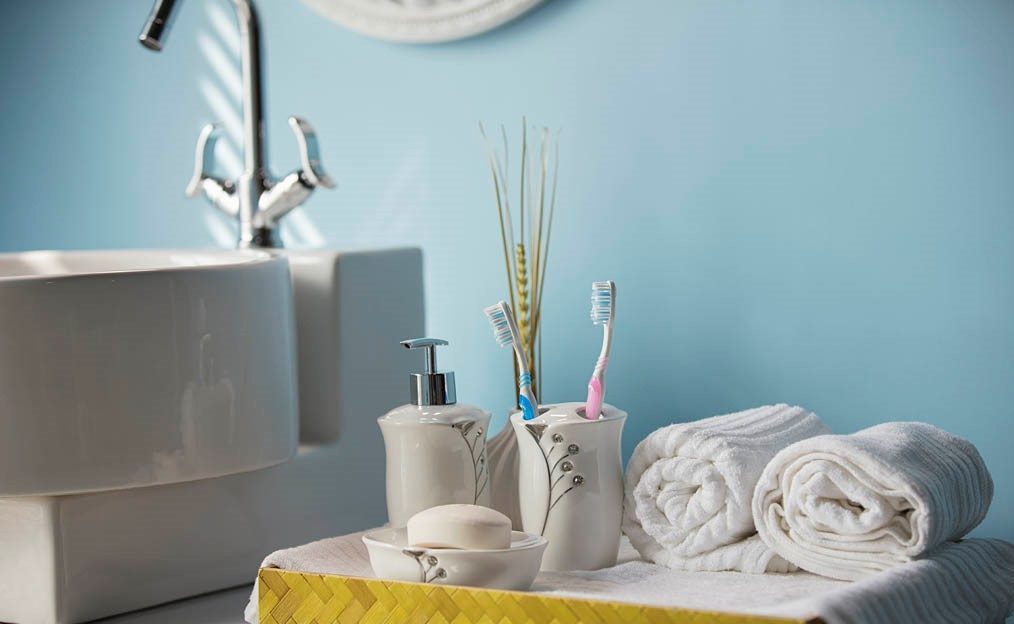 Why housekeeping matters
One thing is very clear. The guests may not treat your hotel room as their own house, as it is not their responsibility to keep it clean. The duty is yours, and it is only you who can fulfill it best.
Hotels see all kinds of visitors. Some are clean, while others can make a lot of mess. In either case, the housekeeping staff is obliged to follow the same cleanliness procedures to keep the property spotless.
 Housekeeping services in hotels ensure that the property is pleasant and hosts a healthy environment. Here are some hotel housekeeping tips you can follow to make your customers happy.
Daily deep cleaning
Only regular cleaning won't suffice for your hotel. It needs to be deep cleaned, every time a guest checks out. If they are staying for a longer time, you may want to clean the room multiple times during their stay. This keeps the bugs, mould, and other dirt-spreading factors away.
Regular washing of windows, scrubbing of toilets, laundering doormats, and cleaning the appliances marks a good impression of your hotel. It keeps the diseases and infections away and helps in maintaining a pleasant ambiance.
Laundry after every checkout
Most hotel housekeeping teams fail to follow this in routine. Hotel beds are the most used item in a hotel room and thus tend to get dirty easily. Any new guest would expect fragrant and clean sheets and blankets. Failing to cater to this aspect is a major kill for your hotel.
It is a fact that cases of bed bugs and dusty blankets are observed quite frequently in most hotels. And this is the foremost sign of irregular laundry. For such impure conditions can lead to sickness and infection.
 Remember, a hotel stay should be a rejuvenating experience for the guest, not a threatening one.
Sanitising the pantry
 Water jugs, plates, kitchen tops, all carry millions of germs from the produced waste or even regular usage. Thus, cleaning them with the right materials and sanitising to make them germ-free is important.
Periodic cleaning of upholstery
Although upholstery cannot be cleaned every other day, we suggest that you clean it as frequently as possible. Crumbs of food, dust, spilt drinks, and sweat make the sofas, mattresses, and chairs extremely dirty.
 Since hotels actively have visitors, the upholstery spoils quicker than at home. Laundering the upholstery hence becomes critical.
Final Words
Cleanliness is the first thing guests expect from a hotel. If you get your hotel cleaning services right, you are likely to get good reviews from your guests. And the better your services are, the higher your business will grow.
Most importantly, maintaining clean lobbies, halls, desks, pool areas, and other parts of the hotel is also critical. Don't forget to cover them in your rigorous cleaning activities. Start from the basics and make sure you go the extra mile, and results will follow.
 HPFMS offers housekeeping professionals who are encouraged to follow best cleaning practices. To know more about our offerings, feel free to contact us, and we will get back to you in a jiffy.